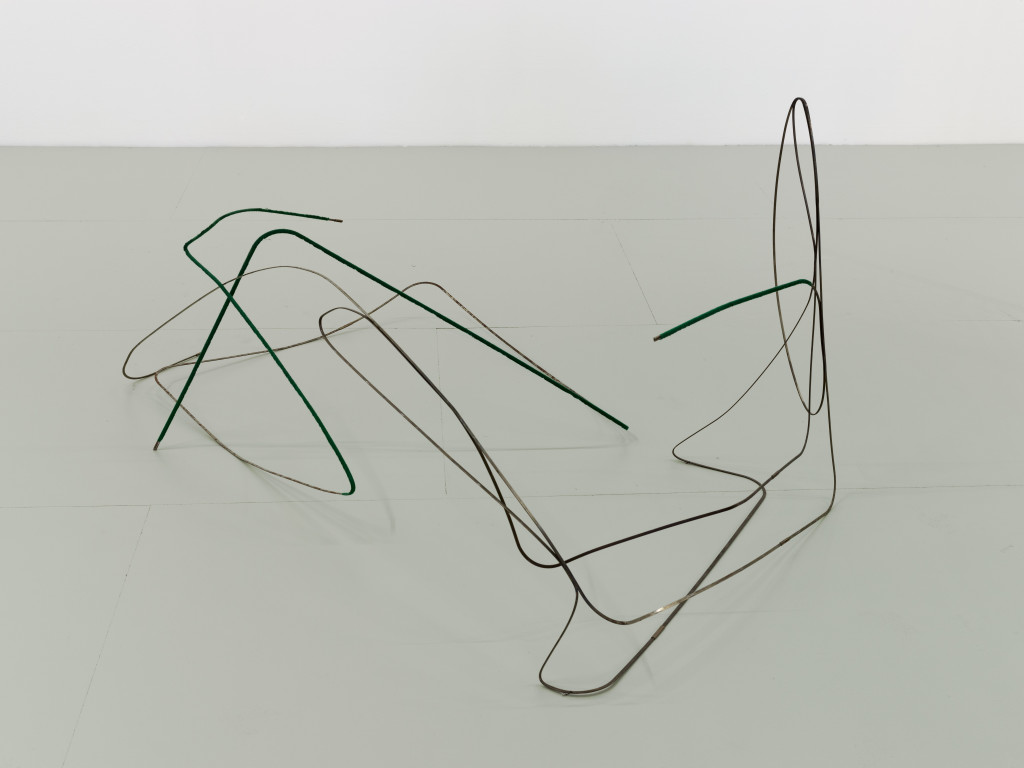 Bronwyn Katz
A silent line, lives here
Palais de Tokyo
Curator : Marie-Ann Yemsi
22.06.2018 – 09.09.2018
"The exhibition draws on my personal experience of Paris as a space of subtle, quiet barriers. I observe spaces and minority communities, which through their existence in Paris push back at prominent silences and barriers which often render them as invisible or at the margins. The potential of making space and moving beyond
boundaries and blockages is what is central to this exhibition. "

Bronwyn Katz takes an interest in contemporary forms of discrimination and exclusion. She examines their impact on our collective memories and the stereotypes that shape us. Her first solo show in France bears the mark of her personal experience of Paris and the reflections that have arisen from it: How to be here both visible and from elsewhere? How to bring out the elsewhere right here? These intimate but also universal questions are expressed in an abstract visual language, which is minimal and singular. "What dictates my practice are the materials." Her main materials come from abandoned beds. Such remains allow her to "deconstruct reality and imagine new potentials, while keeping the residual memory and traces of human activities".

Her works act like subtle, poetic clues that materialise her political and social observations. The titles of some works, such as "Château Vert", alluding to the Château Rouge neighbourhood in Paris, unveil the mapping of a geographical and mental territory which is never curled up on itself, which always bears the mark of all the marginalised communities. Bronwyn Katz's pieces are meticulous and the result of long labour. This physical commitment can be seen as an "art of resistance": with each work being an act of conquest and presence in the world. It is a way of bringing forth the Elsewhere and the Other right here, and summoning "that part of us which refuses to remain silent" in the words of the poet Audre Lorde.

Bronwyn Katz was born in 1993. She lives between Johannesburg and Cape Town (South Africa).

This exhibition was realized in partnership with Recyc Matelas Europe.